Structure of the board
The board is composed of:
one independent chair (confirmed by a signatory vote);
ten elected directors:

seven directors elected by asset owner signatories;
two directors elected by investment manager signatories;
one director elected by service provider signatories; and

two permanent UN advisors who are representatives from the PRI's founding UN partners: UN Global Compact and UNEP Finance Initiative.
The chair and all elected directors are the statutory members of the company.
Chair
Directors elected by asset owners

Martin Skancke
Independent member
Current term expires: 2023

Sharon Hendricks
CalSTRS (USA)
Current term expires: 2024

Takeshi Kimura
Nippon Life Insurance Company (Japan)
Current term expires: 2023

Denísio Liberato
Previ (Brazil)
Current term expires: 2025

Wilhelm Mohn
NBIM (Norway)
Current term expires: 2024

Renosi Mokate
GEPF (South Africa)
Current term expires: 2023

Laetitia Tankwe
CFDT (France)
Current term expires: 2024

Directors elected by non asset owners
Permanent UN advisors

Wendy Cromwell
Wellington (USA)
Current term expires: 2024

Rebeca Minguela
Clarity AI (United States)
Current term expires: 2025

Tycho Sneyers
LGT (Switzerland)
Current term expires: 2023

Sanda Ojiambo
UN Global Compact
Chair
Martin Skancke
Independent member
Current term expires: 2023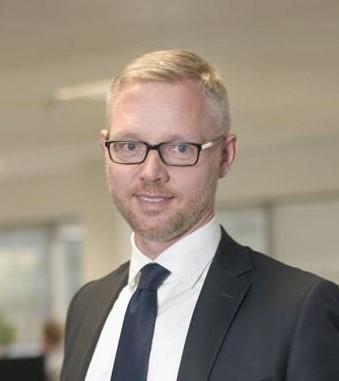 Martin Skancke was appointed Chair of the PRI Board in April 2014. Martin was re-elected in 2017 for a second term and in 2020 for the final three-year term ending in December 2023.
He is a member of the Financial Stability Board Taskforce on Climate-related Financial Disclosures (TCFD), and chair of a government commission set up to identify climate related risks for the Norwegian economy. He serves as board member of several institutions in the financial sector.
He developed and headed the Asset Management Department of the Norwegian Ministry of Finance, which is responsible for the management of the Government Pension Fund, with assets of around US$1 trillion.
He served as Chairman of the World Economic Forum's Public & Institutional Investors Industry Agenda Council throughout 2010 and 2011 and was the Norwegian representative in the drafting of the Santiago Principles for Sovereign Wealth Funds (SWFs) and in the International Forum of SWFs.
Martin served as Director General to the Norwegian Prime Minister and head of the Domestic Policy Department between 2002 and 2006. In this role, he was chief advisor to the Prime Minister of Norway on economic policy issues. Prior to this he worked for more than a decade on macroeconomic policy issues, including serving as Deputy Director General at the Ministry of Finance and head of the Section for Monetary Policy and Public Finances.
Martin has also worked at the Oslo office of McKinsey&Co, advising Norwegian and international companies on business strategy issues.
Directors elected by asset owners
Sharon Hendricks
Board member, CalSTRS (USA)
Current term expires: 2024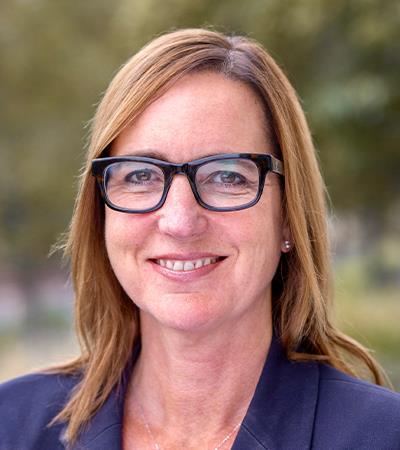 Sharon Hendricks, a communication studies faculty member at Los Angeles City College for the past 15 years, was elected in 2011 to the California State Teachers Retirement System Board. While on the board, she has advocated for the development of investment beliefs, transparency on investment fees, and managing environmental, social and governance risks.
Sharon also serves faculty as Treasurer and Retirement Liaison for the 5,000 full and part-time faculty members of the Los Angeles College Faculty Guild, AFT 1521. She is active in the Community College Council of the California Federation of Teachers and serves on the working group for the Trustee Leadership Forum, part of the Institute for Responsible Investment at Harvard, the American Federation of Teachers Trustee Council and the California Trustee Network. She recently co-founded Trustees United, a trustee led initiative focused on the investment risk of sexual harassment and misconduct in the workplace.
Takeshi Kimura
Special Adviser to the Board of Nippon Life Insurance Company (Japan)
Current term expires: 2023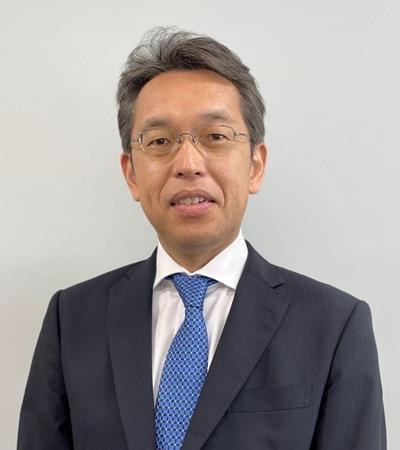 Dr Takeshi Kimura is Special Adviser to the Board of Nippon Life Insurance, Japan's largest private institutional investor. He currently engages in several projects in cooperation with three departments: Financial Planning Department, Corporate Planning Department, and Global Business Planning Department. Among the projects is a formulation of an ESG investment policy.
Before joining Nippon Life Insurance, he worked at the Bank of Japan (BOJ), the country's central bank, for thirty years. During that time, he was seconded to the Board of Governors of the Federal Reserve System (FRB). At the Bank of Japan, he served as an executive of major departments such as the Monetary Affairs Department and the Financial System and Bank Examination Department, and later as the Director-General of the Payment and Settlement Systems Department.
He represented the BOJ in various international committees and groups, including Financial Stability Board (Standing committee on Assessment of Vulnerabilities, Analytical Group of Vulnerabilities) and Bank for International Settlements (Committee on Payments and Market Infrastructures). He holds a master's degree in economics from the University of Illinois at Urbana-Champaign and a doctor's degree in engineering from Tokyo Institute of Technology.
Denísio Liberato
Board member, Previ (Brazil)
Current term expires: 2025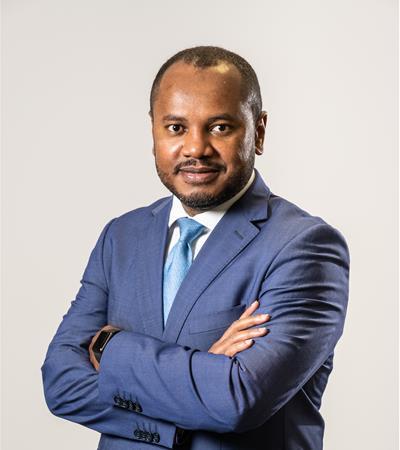 Denisio Liberato is CEO at BB Asset Management, the largest investment fund manager in Brazil, since July 2023. In addition, Denísio is a Board member of Previ. He was Chief Investment Officer at Previ, the pension fund of Banco do Brasil's employees from July 2022 to July 2023. Previ is the largest pension fund in Brazil, with around US$ 50 billion in assets under management. From June 2020 to June 2022, he was Stewardship Director, also at Previ.
For more than 20 years, Denisio has worked as Executive Manager in different divisions of Banco do Brasil such as Corporate Governance, Capital Markets and Wealth Management. From 2013 to 2015, Denisio was assigned to the Brazilian Federal Government to work at the Economic Policy Department of the Ministry of Finance. He holds a PhD in Economics from São Paulo School of Economics – FGV (2012), a Master's in Business Economics (Finance) from the Getulio Vargas Foundation (2007) and a bachelor's degree in Economics from Viçosa Federal University (2002).
Denisio is also a member of the Board of Directors and Sustainability Committee of Neoenergia, a Brazilian electricity utility company that is working towards clean energy production. He is also, a professor at IDP and FGV, two renowned Brazilian academic institutions.
Wilhelm Mohn
Global Head of Corporate Governance, Norges Bank Investment Management (Norway)
Current term expires: 2024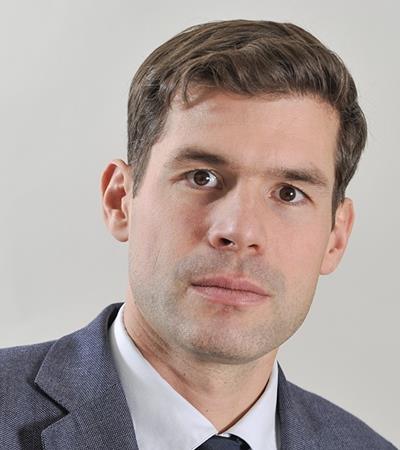 Wilhelm Mohn is Global Co-Head of Corporate Governance at Norges Bank Investment Management. He was previously Head of Sustainability. Norges Bank manages the Government Pension Fund Global. The fund invests globally, with total assets of NOK 10,914 billion at the end of 2020.
Wilhelm joined Norges Bank in 2014, having previously worked as a senior adviser in the asset management department of the Norwegian Ministry of Finance. He has also worked at Storebrand, a Norwegian insurance company and asset manager. Wilhelm has extensive experience from responsible investment, both at the policy and operational level. His work covers all the main sustainability areas, including climate change, human rights and anti-corruption. He leads teams of topical sustainability and data experts. He has authored many of Norges Bank's expectations of companies on sustainability and contributed to global standards and practice development. He has been involved in working groups led by international organisations and initiatives such as OECD, IFSWF, SASB/VRF, TPI and WEF, and in secretariats of Norwegian public committees. In recent years, Wilhelm has participated in PRI's Listed Equity Advisory Committee, and PRI's work streams on human rights and tax transparency.
Wilhelm is Norwegian but lives in London. He was born in 1981. He holds an MPhil in Economics from the University of Oxford. His master's thesis looked at companies' green performance and economic returns, at that time a new field in economics.
Renosi Mokate
Chairperson of the Board of Trustees of the Government Employees Pension Fund (GEPF) (South Africa)
Current term expires: 2023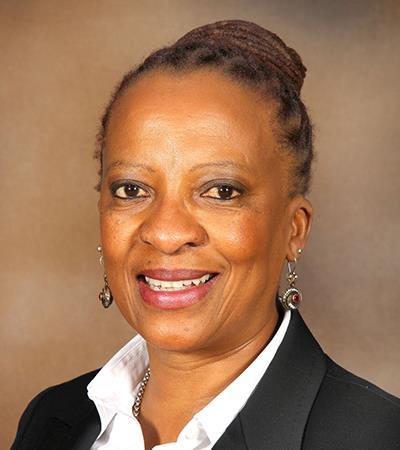 Dr Renosi Mokate is the Chairperson of the Board of Trustees of the Government Employees Pension Fund (GEPF) and Executive Director and CEO of the Graduate School of Business Leadership, University of South Africa.
She has held various positions in the public sector and academia and has extensive experience of development strategies globally. She is a former Executive Director of the World Bank Group and former Deputy Governor of the South African Reserve Bank (SARB) where she also served on the Monetary Policy Committee and as the G20 Forum Central Bank Deputy for South Africa.
She has held numerous board positions in the public and private sectors. She holds a PhD and MA from the University of Delaware. Her areas of specialisation are Development Economics, Urban Economics and Policy Analysis.
Laetitia Tankwe
Trustee – CFDT (France)
Current term expires: 2024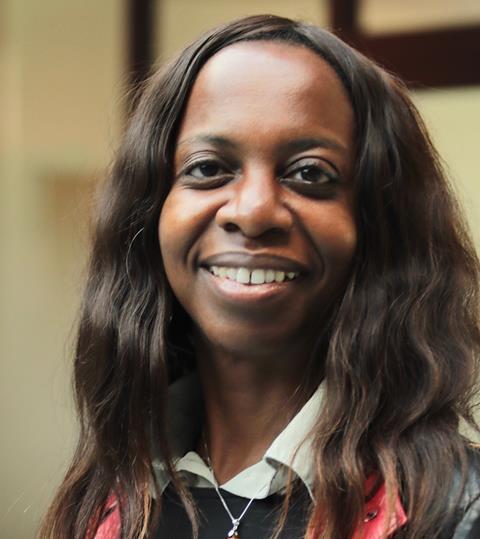 Laetitia Tankwe has been elected when she was advisor to the president of the board of trustees of Ircantec, an €13bn pay-as-you-go complementary French pension scheme. Since Feb 2022, she is head of sustainability implementation and Assurance at HSBC AM. She is also member of FRR supervisory board as representative of CFDT, a French union she is a member of.
She has 20 years of experience in the financial sector. From 2014 to 2017, she was advisor to the chief executive of Banque Populaire Méditerranée. She joined the BPCE financial group in 2011. She previously worked at Bâtirente, a Canadian pension fund, as extra-financial risks manager, and has been involved in different working groups of the UN-supported Principles for Responsible Investment (The PRI).
Throughout her career, Laetitia had the opportunity to lead transformation projects (digital transformation, transformation to comply to regulation modification, elaboration and implementation of a responsible investment strategy).
She has an extensive experience in multi-stakeholder dialogs (policy makers, NGOs, companies, investors).
She was a steering committee member of the Initiative Climate Action 100+, Frenchsif board member, and member of the PRI francophone advisory group.
She is currently member of the French RI label committee.
Laetitia was born in 1976. She holds an MBA of HEC Montreal, a Master 2 of Finance and economics from the University Paris 1 Sorbonne.
Directors elected by investment managers
Wendy Cromwell
Vice Chair, Wellington Management (USA)
Current term expires: 2024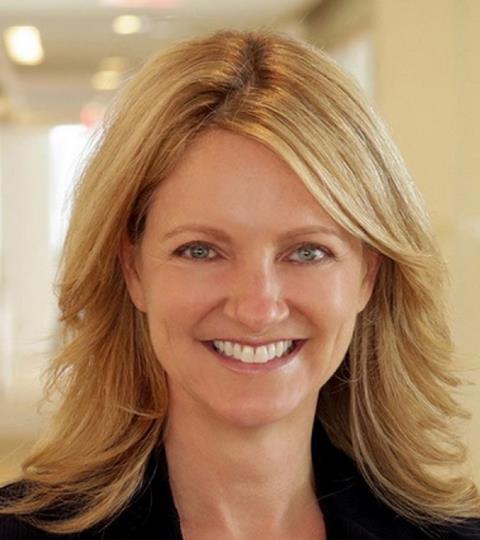 Wendy is the Head of Sustainable Investment, setting the research agenda and strategy for the firm's sustainable investment practice. As vice chair, she is a senior member of the firm's management team and works with the CEO on strategic initiatives and external affairs of the organization.
Wendy serves as chair of the Strategic Relationship Advisory Committee and the Wellington Management Australia Board, vice chair of the Compensation Committee and is a member of the firm's Investment Stewardship Committee. She also serves on the advisory group of the Net Zero Asset Managers Initiative.
Previously, Wendy conducted research on long-term multi-asset themes and led the development of multi-asset portfolios for the firm's global client base as the director of Global Multi-Asset Strategies. She has also served terms on the Executive Committee, Hedge Fund Review Group, and Equity Review Group.
Wendy received her MBA, with honors, from Vanderbilt University and her BBA, summa cum laude, from the University of Mississippi. She also holds the Chartered Financial Analyst designation.
Tycho Sneyers
Managing Partner, LGT Capital Partners (Switzerland)
Current term expires: 2023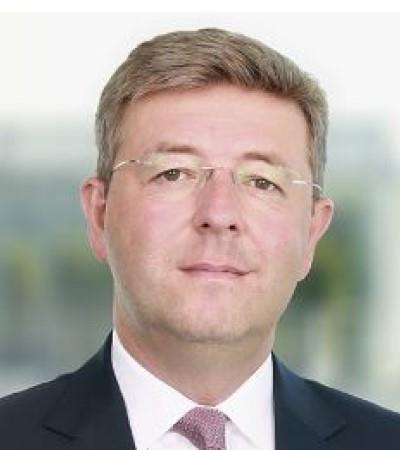 Tycho Sneyers is a managing partner at LGT Capital Partners, where he has served on the Executive Management Team since 2001. He has initiated and led the firm's ESG efforts since 2002. He has chaired the ESG Committee since its inception and has steered the firm's efforts in deeply embedding ESG principles in the investment processes for its various asset classes.
Prior to joining the firm in 2001, Tycho co-founded Altgate Capital, a research and advisory firm dedicated to alternative investments. Before that, he worked at Goldman Sachs in the Equities and Investment Banking divisions in London and New York. Prior to that, Tycho worked at Andersen Consulting (now Accenture) in the Financial Services Strategy group, where he focused on international banking and insurance projects in Brussels, Luxembourg and Paris.
Tycho holds an MBA from Harvard Business School and an MA in Economics from the University of Antwerp. He is a Belgian/Swiss national, who is fluent in English, Dutch and French, and conversant in German and Spanish.
Director elected by service providers
Rebeca Minguela
Founder and CEO of Clarity AI
Current term expires: 2025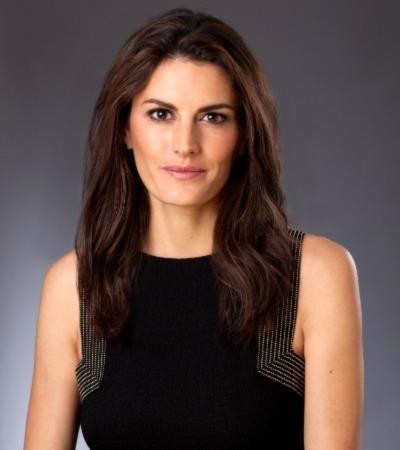 Rebeca is the Founder and CEO of Clarity AI, a leading tech platform to assess the impact and sustainability of investments. Powered by proprietary machine learning algorithms and cloud computing, Clarity AI is the preferred partner for sustainability assessment for many of the large financial players in the World.
Before founding Clarity AI, Rebeca led Global Digital Transformation at Santander Bank, one of the largest banks in the World. Rebeca was also the Founder and CEO of Blink Booking, the award-winning, last-minute hotel booking app leader in Europe. In September 2013, only a-year-and-a-half after launch, Blink was successfully acquired by Groupon, despite the challenging startup environment at the time in Europe. After the acquisition, Rebeca worked as Senior Director and General Manager at Groupon and led one of the company's top priority projects covering 200-million subscribers and 650,000 local merchants.
Rebeca has been recognized globally by several institutions. She is a Young Global Leader of the World Economic Forum, a member of the Top 100 Women in Finance, a European Young Leader, and a member of the Top 25 Women in Financial Technology for 2019 and 2020.
Rebeca also worked at leading organisations such as Bain Capital Private Equity, Boston Consulting Group, the German Aerospace Agency, Siemens and IBM. She graduated with Distinction at Harvard Business School MBA, MSc in Information Technology and Engineering at Stuttgart University and Madrid Polytechnic University.
Permanent UN advisors
Sanda Ojiambo
CEO & Executive Director UN Global Compact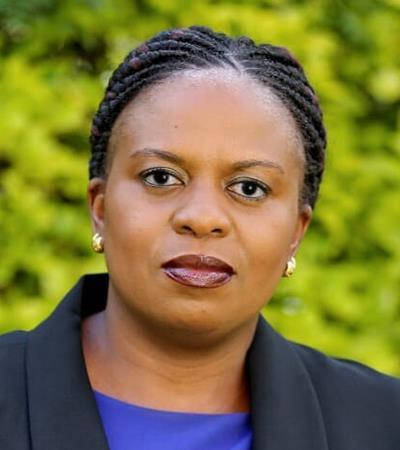 Sanda Ojiambo is the Executive Director of the United Nations Global Compact. Launched in July 2000, the United Nations Global Compact is the Secretary General's strategic policy and advocacy initiative calling for the alignment of business operations and strategies with 10 universal principles in the areas of human rights, labour, environment and anti-corruption. It also motivates companies to integrate the SDGs into their core business strategies and operations.
With more than 10,000 corporate participants and other stakeholders from over 160 countries engaged through 68 country networks, the Compact is the largest voluntary corporate sustainability initiative in the world. Endorsed by chief executive officers, it is a practical framework for the development, implementation and disclosure of sustainability policies and practices, committing businesses to sustainability and shared responsibility for achieving a better world.
Ms. Ojiambo, brings 20 years of experience to lead the UN Global Compact. She has served as Head of Sustainable Business and Social Impact, Safaricom Plc, Kenya since 2010. Ms. Ojiambo was also the Senior Manager of Safaricom and MPESA Foundations, Kenya from 2008 to 2010, during which she led the implementation of several public-private partnership initiatives between Safaricom and UN organizations
Throughout her career, she has cultivated and managed relationships with key business entities and civil society organizations, including her capacity development work in Somalia with UNDP and CARE International.
Ms. Ojiambo holds a Master of Arts in Public Policy from the University of Minnesota, USA, and a Bachelor of Arts in Economics and International Development from McGill University, Canada.
Eric Usher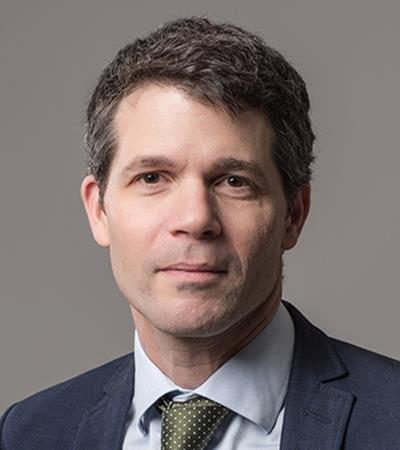 Eric Usher currently heads the UN Environment Programme Finance Initiative, UNEP FI, a global partnership bringing together the UN with more than 230 banks, insurers and asset managers working to develop the sustainable finance and responsible investment agendas. Eric oversees governance, strategy and day-to-day management of UNEP FI's work programme and global network development. Over the years UNEP FI has established some of the most important sustainability oriented frameworks within the finance industry, including the Principles for Responsible Investment (2006), the Principles for Sustainable Insurance(2012) and work now underway on the establishment of Principles for Responsible Banking.
Since joining in 2015, Mr. Usher has focused on accelerating the deep integration of sustainability risks into financial practice, including addressing climate change, natural capital loss and human rights abuses, as well as building out the frameworks for positive impact finance needed to achieve the UN Sustainable Development Goals. Eric sits on several industry bodies including as UN representative on the Board of the Principles for Responsible Investment, as a member of the Evaluation Council of the French sovereign green bond, as Director for the impact fund REPP Africa and founder of the Seed Capital Assistance Facility.
Prior to leading UNEP FI, Mr. Usher has over twenty years of experience in the low carbon sectors, spanning technology commercialisation in Canada, solar rural electrification in Morocco and financial sector development across emerging markets. During 2011, Mr. Usher worked on the establishment of the Green Climate Fund and led efforts to create its Private Sector Facility. Eric has been an editor of the Global Trends in Renewable Energy Investment report published annually with Bloomberg and was lead author for finance of the IPCC Special Report on Renewable Energy Sources. Before joining the UN, Eric was General Manager of a solar rural electrification company based in Morocco.
Board diversity, equity and inclusion
As the Chair of the Governance Committee, I believe that board diversity, equity and inclusion leads to innovation and better decision making by encouraging wide-ranging perspectives. Incorporating this into the board's approach allows us to avoid 'groupthink' and achieve sound governance by appropriately challenging the Executive Team, evaluating strategy, serving as a sounding board and maintaining adequate oversight.

The PRI strives for a board that is diverse in terms of (including but not limited to) geographical origin, age, ability, race and ethnicity, language, culture, and gender diversity. As a global organisation, we are very fortunate to be able to draw on a diverse signatory base in our board election process and we actively encourage diversity by giving guidance to the potential candidates and to the voting electorate.

Sharon Hendricks - Chair, Governance Committee, PRI
The PRI promotes diversity, equity and inclusion (DEI) in our organization and embeds transparency in all our activities. As set out in our DEI strategy and policy the PRI is committed to promoting and encouraging diversity both in the work that it undertakes and in our own operations, the Board and Executive. The Board aims to have the appropriate balance of skills, experience, independence and knowledge of the organisation to enable it to discharge its duties and responsibilities effectively. The PRI is a global organisation, and aims for global representation on its board, particularly within the asset owner positions.
Gender of elected Directors
January 2023: Gender Identity Of PRI Board Members
Board members were asked to provide data on their gender identity from the options: female, male, non-binary, gender-fluid, other (please specify) or prefer not to say. 12 of 13 Board members provided data on their gender identity. Seven Board members identified as male and five as female. This good gender balance and other areas of diversity that our Board members bring, contribute to an effective Board.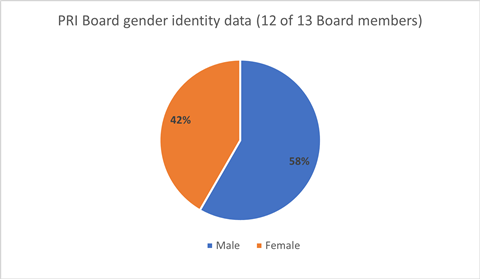 If you would like to contact any of the PRI Board members or the Chair to discuss any of the area of our work, please contact governance@unpri.org.