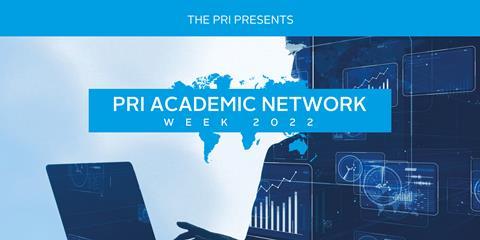 The PRI Academic Network Week was hosted across five days between 19-23 September 2022.
The event brought together the latest high-quality evidence and insights in responsible investment practices in an accessible way and aimed to bridge the gap between academic researchers and investors. The findings were presented by their authors and discussed by investment practitioners and academics to offer feedback, to understand the work in the context of the literature and in relation to real world practice.
To find out more about the PRI's Academic Research programme and access past event papers, visit our website here.
Please find the recordings and papers for each day below.
Agenda
We would like to thank our Bursary and Prize Sponsor: