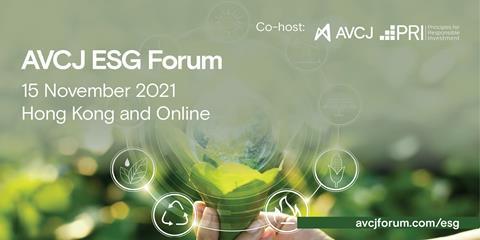 Date: 15th November 2021
Time: 08:50 - 17:00 HKT
In the wake of the pandemic, responsible investment is gaining momentum with private markets investors as social inequities and climate action bring ESG principles into the light. With the momentum comes a multitude of initiatives, disclosure and reporting rules. The increased emphasis on ESG presents challenges and opportunities for GPs, and for newer and smaller fund managers across Asia especially as they look to build and manage an ESG programme.
Co-hosted by AVCJ and the PRI, the 7th annual AVCJ ESG Forum provides an educational platform for industry practitioners in the region to gather and share how they are tackling an array of issues from decarbonisation to LP reporting. The forum aims to provide attendees with a deep dive into the latest trends, activity and regulations affecting ESG integration and to foster dialogue and debate between LPs, GPs and industry participants.
PRI Signatories can benefit from a 10% discount to attend, to receive the code please email james.robertson@unpri.org

View more information about this event here.