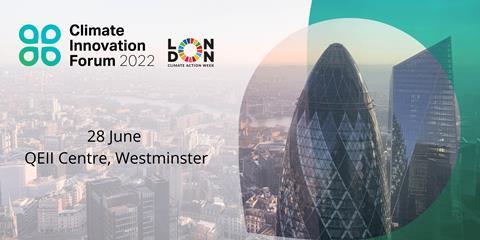 Date: Tuesday, 28 June 2022
Time: 09:00 - 17:00 BST
Venue: QEII Centre, Westminster
The Climate Innovation Forum is returning this year as an in-person event on the 28 June 2022 at the QEII Centre, Westminster, as a flagship event of London Climate Action Week.
The 4th edition of the Forum will act as critical touchpoint between COP26 and COP27, with the objective of scaling up the deployment of innovation within critical breakthrough areas including: cities, power, transport, hydrogen, steel, heavy industry and finance.
PRI Signatories are entitled to a 30% discount off the deleagte pass. To recieve this discount, use the discount code 'PRI30' upon checkout.