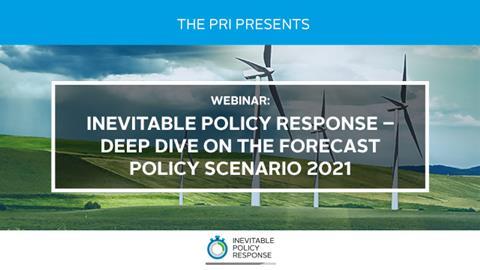 Date: Friday, 3 December 2021
Time: 10:30 - 12:00 HKT | 13:30 - 15:30 AEDT
Platform: BrightTALK
The PRI Digital Conference in October will see the launch of the 2021 Inevitable Policy Response (IPR) Forecast Policy Scenario (FPS). Following up, this webinar will provide a deep dive opportunity for APAC based signatories to engage on FPS, underlying value drivers and investment implications in IPR Forecasts out to 2025 and 2030. Presented by Julian Poulter, IPR Head of Investor Relations with PRI staff and partners.
Speakers:
Julian Poulter, Head of Investor Relations, IPR
Radha Kuppalli, Managing Director, Impact and Advocacy, New Forest, New Forests Asset Management
James Robertson, Head of Asia (ex-China & Japan), PRI