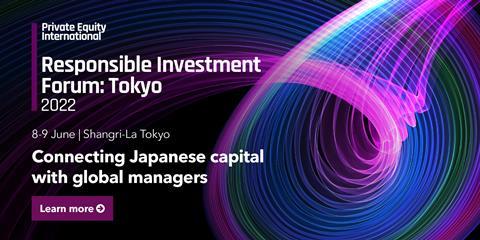 Date: 8 - 9 June 2022
Venue: Ballroom, Shangri-La Tokyo
Join the PEI Responsible Investment Forum: Tokyo in‐person on 8‐9 June at Shangri‐La Tokyo, to dissect current allocation trends contributing to positive change. Reconnect with Japanese investors, global fund managers, and strategic partners to map out responsible and impact investment frameworks for positive growth. Gain actionable insights and understand how to incorporate responsible investment in your portfolios this June.
Key conversations shaping the Forum include:
Understand APAC investor approaches on responsible investments in turbulent times.
How do LPs combine long/short-term strategy with active stewardship?
How can GPs report to LPs on their portfolio footprints?
How do we address the gap between Japan and global standards? and so much more.
As a PRI signatory, you are entitled to a 10% discount. To recieve this discount, enter the discount code 'UNPRI10_RIFTokyo' upon checkout.
Reference
Ballroom, Shangri-La Tokyo