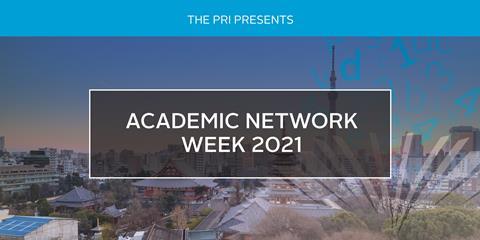 Date: 13-17 September 2021
Platform: Zoom
The PRI Academic Network Week will take place online across 5-days between 13-17 September 2021.

The event brings together the latest research and insights on responsible investment practices in an accessible way and aims to bridge the gap between academic researchers in sustainability and investors leading the way in RI.

The findings will be presented by their authors and discussed by investment practitioners and academics. It offers a unique opportunity for academics and investors to engage with each other, learn and discuss the latest insights. To find out more about the PRI's Academic Research programme and access past event papers, visit our website here.

We would like to thank our Lead Sponsor: