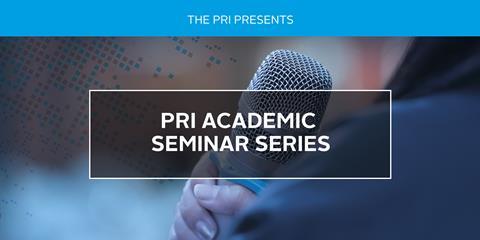 Date: Friday, 18 February 2022
Time: 9:30-11am EST; 2:30-4pm GMT; 3:30-5pm CET; 10:30-12am HKT
Platform: Zoom
The PRI Academic Seminar Series invites leading ESG experts to present their research to academic scholars and investors.
The aim of the series is to:
give world thought leaders in responsible investing the opportunity to present their work and obtain valuable feedback
provide an opportunity to junior scholars to network with the speaker and obtain career advice
be more inclusive and strengthen our global PRI Academic Network community throughout the year
Each session will consist of two parts:
Part 1: Presentation (60min interactive seminar) – open to all
Part 2: Network opportunity and career advice for junior scholars with speaker (30min) – open to PhD students and junior faculty
Please note that this seminar session will not be available on-demand.
Join us on Friday, 18 February to hear from: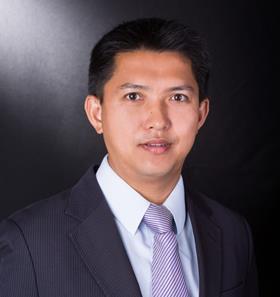 Dragon Tang
Associate Director, Centre for Financial Innovation and Development
Professor of Finance, HKU Business School, The University of Hong Kong
Read Dragon Tang's bio
Paper: The Effects of Mandatory ESG Disclosure around the World
Abstract: We examine the effects of mandatory ESG disclosure around the world using a novel dataset. Mandatory ESG disclosure increases the availability and quality of ESG reporting, especially among firms with low ESG performance. Mandatory ESG reporting helps to improve firm's financial information environment: analysts' earnings forecasts become more accurate and less dispersed after ESG disclosure becomes mandatory. On the real side, negative ESG incidents become less likely, and stock price crash risk declines, after mandatory ESG disclosure is enacted. These findings suggest that mandatory ESG disclosure has beneficial informational and real effects.
Register for the other Academic Seminars in the 2021-22 series here:
Seminar series organiser and moderator 2021 - 2022: Caroline Flammer
Professor of International and Public Affairs, Columbia University