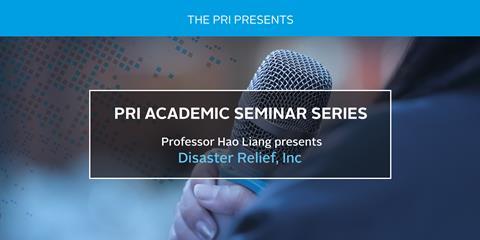 Date: Friday, 26 February 2021
Time: 9:30-11am EST; 2:30–4pm GMT; 3:30-5pm CET; 10:30pm-12am HKT
Platform: Zoom
The PRI Academic Seminar Series invites leading ESG experts to present their research to academic scholars and investors.
The aim of the series is to:
give world thought leaders in responsible investing the opportunity to present their work and obtain valuable feedback
provide an opportunity to junior scholars to network with the speaker and obtain career advice
be more inclusive and strengthen our global PRI Academic Network community throughout the year
Each session will consist of two parts:
Part 1: Presentation (60min interactive seminar) – open to all
Part 2: Network opportunity and career advice for junior scholars with speaker (30min) – open to PhD students and junior faculty
Join us on Friday, 26 February to hear from: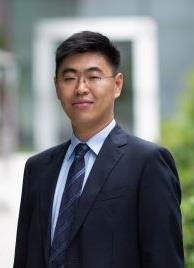 Hao Liang
Associate Professor of Finance
DBS Sustainability Fellow
Lee Kong Chian School of Business
Singapore Management University
Read Hao Liang's bio
Paper: Disaster Relief, Inc
Abstract: We investigate the motivations and value implications of corporate philanthropy by exploiting a global sample of publicly listed firms from 45 countries that provide disaster-relief grants to affected communities. We argue that, while in general corporate philanthropy entails agency concerns, the saliency of large, attention-grabbing natural disasters amplifies the strategic benefits of donating.
We find that the returns from donating increase with disaster severity and become positive for firms that rely more on reputation and social image. Returns are also higher for countries with low government relief support, for medium-sized donations, and for in-kind donations. Overall, our results highlight the strategic role of corporate philanthropy, which can lead to net increases in firm value and societal welfare if the strategic benefits of donating are sufficiently large.
Seminar series organiser and moderator 2020 - 2021: Caroline Flammer
Dean's Research Scholar and Associate Professor at Boston University's Questrom School of Business