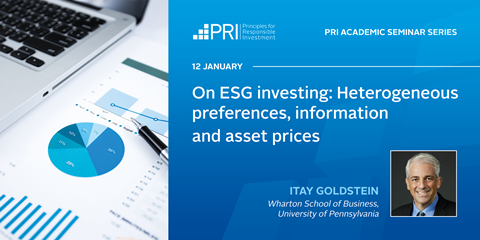 Date: Friday, 12 January 2024
Time: 09:30-11:00 ET; 14:30-16:00 GMT; 15:30-17:00 CET; 22:30-00:00 HKT
Platform: Zoom
The PRI Academic Seminar Series invites leading ESG experts to present their research to academic scholars and investors.
The aim of the series is to:
enable investors to learn from cutting edge research and engage with authors directly
give world thought leaders in responsible investing the opportunity to present their work and obtain valuable feedback
provide an opportunity to junior scholars to network with the speaker and obtain career advice
be more inclusive and strengthen our global PRI Academic Network community throughout the year
Each session will consist of two parts:
Part 1: Presentation (60min interactive seminar) – open to all
Part 2: Network opportunity and career advice for junior scholars with speaker (30min) – open to PhD students and junior faculty
Seminar organiser: Laura Starks (Professor of Finance, University of Texas)
Join us on Friday, 12 January to hear from: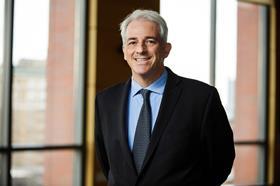 Itay Goldstein
Joel S. Ehrenkranz Family Professor, Professor of Finance, Professor of Economics
Chairperson, Finance Department
Wharton School, University of Pennsylvania
Read Itay's bio
Paper: On ESG investing: Heterogeneous preferences, information and asset price
Abstract: We study how environmental, social and governance (ESG) investing reshapes information aggregation by prices. We develop a rational expectations equilibrium model in which traditional and green investors are informed about financial and ESG risks but have different preferences over them. Because of the preference heterogeneity, traditional and green investors trade in the opposite directions based on the same information. We show that the equilibrium price may not be uniquely determined. An increase in the fraction of green investors and an improvement in the ESG information quality can reduce price informativeness about the financial payoff and raise the cost of capital.
Continue the conversation on our Academic Seminar Series 2023/24 discussion forum, hosted on the PRI Collaboration Platform.
The Collaboration Platform is a unique forum that allows PRI signatories and academics to collaborate, pool resources, share information and enhance their influence on ESG issues. It offers a platform for academics and investors to connect, fostering engagement and collaboration in research endeavours. Sign up to the Collaboration Platform here: https://collaborate.unpri.org/.