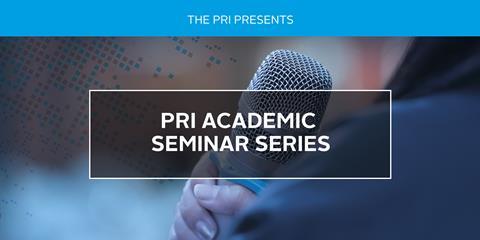 Date: Friday, 31 March 2023
Time: 09:30-11:00 EDT; 14:30-16:00 BST; 15:30-17:00 CEST; 21:30-23:00 HKT
Platform: Zoom
The PRI Academic Seminar Series invites leading ESG experts to present their research to academic scholars and investors.
The aim of the series is to:
enable investors to learn from cutting edge research and engage with authors directly
give world thought leaders in responsible investing the opportunity to present their work and obtain valuable feedback
provide an opportunity to junior scholars to network with the speaker and obtain career advice
be more inclusive and strengthen our global PRI Academic Network community throughout the year
Each session will consist of two parts:
Part 1: Presentation (60min interactive seminar) – open to all
Part 2: Network opportunity and career advice for junior scholars with speaker (30min) – open to PhD students and junior faculty
Please note that this seminar session will not be available on-demand.
Join us on Friday, 31 March to hear from: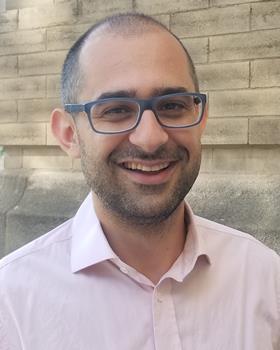 Ivan Ivanov
Senior Economist in the Research Division,
Federal Reserve Bank of Chicago
Read Ivan's bio
Paper: Banking on Carbon: Corporate Lending and Cap-and-Trade Policy
Abstract: We estimate the effect of carbon pricing policy on bank credit to greenhouse gas emitting firms. Our analyses exploit the geographic restrictions inherent in the California cap-and-trade bill and a discontinuity in the embedded free-permit threshold of the federal Waxman-Markey cap-and-trade bill. Affected high-emission firms face shorter loan maturities, lower access to permanent forms of bank financing, higher interest rates, and higher participation of shadow banks in their lending syndicates. These effects are concentrated among private firms, suggesting banks are less concerned about the policy's impact on public firms. Overall, banks quickly mitigate their exposure to climate transition risks.
Seminar organizer: Laura Starks (Professor of Finance, University of Texas) and Caroline Flammer (Professor of International and Public Affairs and of Climate, Columbia University)