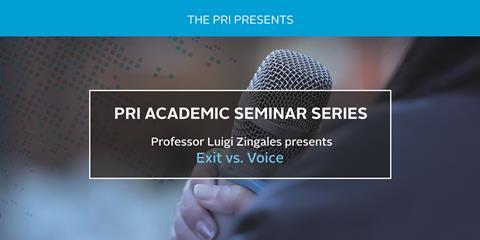 Date: Friday, 6 November 2020
Time: 9:30-11am EST; 2:30–4pm GMT; 3:30-5pm CET; 10:30pm-12am HKT
Platform: Zoom
The PRI Academic Seminar Series invites leading ESG experts to present their research to academic scholars and investors.
The aim of the series is to:
give world thought leaders in responsible investing the opportunity to present their work and obtain valuable feedback
provide an opportunity to junior scholars to network with the speaker and obtain career advice
be more inclusive and strengthen our global PRI Academic Network community throughout the year
Each session will consist of two parts:
Part 1: Presentation (60min interactive seminar) – open to all
Part 2: Network opportunity and career advice for junior scholars with speaker (30min) – open to PhD students and junior faculty
Join us on Friday, 6 November to hear from: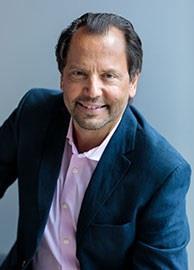 Luigi Zingales
Robert C. McCormack Distinguished Service Professor of Entrepreneurship and Finance, and Charles M. Harper Faculty Fellow, Booth School of Business, University of Chicago
Read Luigi Zingales' bio
Paper: Exit vs. Voice
Abstract: We study the relative effectiveness of exit (divestment and boycott) and voice (engagement) strategies in promoting socially desirable outcomes in companies. We show that in a competitive world exit is less effective than voice in pushing firms to act in a socially responsible manner. Furthermore, we demonstrate that individual incentives to join an exit strategy are not necessarily aligned with social incentives, whereas they are when well-diversified investors are allowed to express their voice. We discuss what social and legal considerations might sometimes make exit preferable to voice.
Seminar series organiser and moderator 2020 - 2021: Caroline Flammer
Dean's Research Scholar and Associate Professor at Boston University's Questrom School of Business