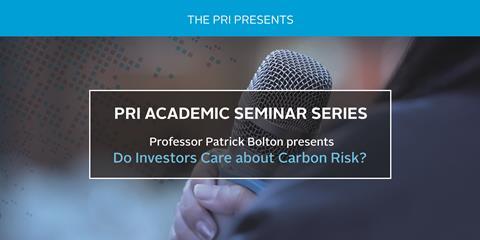 Date: Friday, 29 January 2021
Time: 9:30-11am EST; 2:30–4pm GMT; 3:30-5pm CET; 10:30pm-12am HKT
Platform: Zoom
The PRI Academic Seminar Series invites leading ESG experts to present their research to academic scholars and investors.
The aim of the series is to:
give world thought leaders in responsible investing the opportunity to present their work and obtain valuable feedback
provide an opportunity to junior scholars to network with the speaker and obtain career advice
be more inclusive and strengthen our global PRI Academic Network community throughout the year
Each session will consist of two parts:
Part 1: Presentation (60min interactive seminar) – open to all
Part 2: Network opportunity and career advice for junior scholars with speaker (30min) – open to PhD students and junior faculty
Join us on Friday, 29 January to hear from: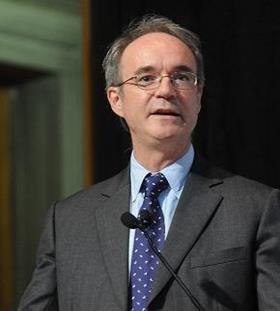 Patrick Bolton
Barbara and David Zalaznick Professor of Business
Columbia Business School,
Columbia University
Read Patrick Bolton's bio
Paper: Do Investors Care about Carbon Risk?
Abstract: This paper explores whether carbon emissions affect the cross-section of U.S. stock returns. We find that stocks of firms with higher total CO2 emissions (and changes in emissions) earn higher returns, after controlling for size, book-to-market, momentum, and other factors that predict returns. We cannot explain this carbon premium through differences in unexpected profitability or other known risk factors. We also find that institutional investors implement exclusionary screening based on direct emission intensity (the ratio of total direct emissions to sales) in a few salient industries. Overall, our results are consistent with an interpretation that investors are already demanding compensation for their exposure to carbon emission risk.
Seminar series organiser and moderator 2020 - 2021: Caroline Flammer
Dean's Research Scholar and Associate Professor at Boston University's Questrom School of Business