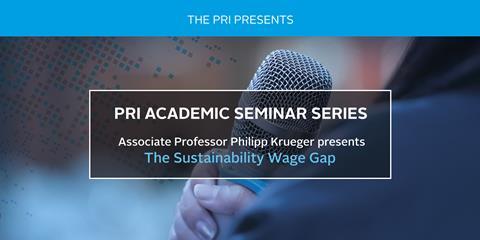 Date: Friday, 19 March 2021
Time: 9:30-11am EDT; 1:30–3pm GMT; 2:30-4pm CET; 9:30-11pm HKT
Platform: Zoom
The PRI Academic Seminar Series invites leading ESG experts to present their research to academic scholars and investors.
The aim of the series is to:
give world thought leaders in responsible investing the opportunity to present their work and obtain valuable feedback
provide an opportunity to junior scholars to network with the speaker and obtain career advice
be more inclusive and strengthen our global PRI Academic Network community throughout the year
Each session will consist of two parts:
Part 1: Presentation (60min interactive seminar) – open to all
Part 2: Network opportunity and career advice for junior scholars with speaker (30min) – open to PhD students and junior faculty
Join us on Friday, 19 March to hear from: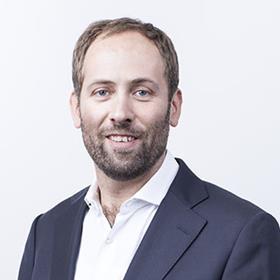 Philipp Krueger
Associate Professor
Senior Chair, Swiss Finance Institute
Geneva School of Economics and Management/GFRI
University of Geneva
Read Philipp Krueger's bio
Paper: The Sustainability Wage Gap
Abstract: A large literature documents a positive correlation between a firm's sustainability or ESG policies and firm value. However, the exact mechanism through which this relation arises remains ambiguous and it is often hard to establish the direction of causation. In this paper we propose and test the Sustainability Wage Gap channel through which firms can benefit from ESG investments by their ability to pay lower wages because of workers' preferences for sustainable jobs. Using administrative employer-employee matched data from Sweden and a new measure that quantifies the environmental sustainability of different economic activities, we show that workers earn between 10-20% lower wages in more sustainable sectors. Motivated by survey evidence on the heterogeneity of workers' preferences for sustainable jobs, we also show that this Sustainability Wage Gap is larger for highly talented workers and increasing over time. Providing a battery of additional tests, we argue that our evidence is difficult to reconcile with most alternative interpretations that have been suggested by previous literature.
Seminar series organiser and moderator 2020 - 2021: Caroline Flammer
Dean's Research Scholar and Associate Professor at Boston University's Questrom School of Business