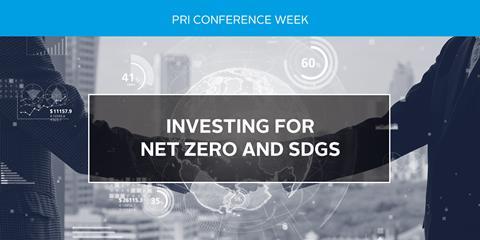 Date: 24 - 27 May 2022
Time: 15:00 - 17:30 HKT
Platform: Zoom
This four-day conference will bring together international and Chinese policymakers, investors and standard setters to discuss progress, challenges, and best practice in aligning investment with net-zero goals and the Sustainable Development Goals (SDGs). In addition to these topics, the conference will cover key emerging trends in responsible investing practice in China including issues associated with the just transition, common prosperity and the new International Sustainability Standards Board (ISSB) disclosure standards. During the four days, speakers will be sharing pioneering investment practices and upcoming regulatory developments, and discussing the role of investors in helping to shape sustainable investment outcomes and drive progress aligned with net-zero goals and the SDGs.
This conference is intended for investors, policymakers and industry stakeholders wanting expert insights into the latest developments in responsible investment practice and regulation aligned with net-zero goals and the SDGs, both in China and international markets.
This conference is supported by the Insurance Asset Management Association of China (IAMAC), the Green Finance Committee of China Society for Finance and Banking (GFC), and the United Nations Development Programme (UNDP).
This conference will be in Chinese and English with simultaneous interpretation.
Agenda*
*Agenda subject to change