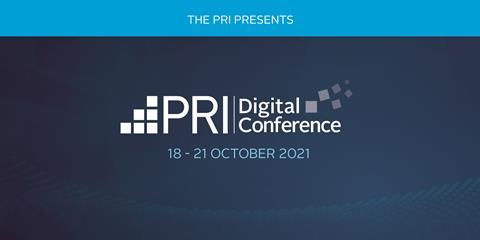 Date: 18-21 October 2021


This October, the PRI will bring together investors, policymakers and other sustainable finance stakeholders from around the world for an online exchange of views and ideas. Momentum is building on the road to the pivotal COP26 summit, the first year of the Biden administration is in full swing, and the world is still reeling from the impact of the global COVID-19 pandemic – with all eyes tracking the progress of the vaccine rollout. Against this turbulent backdrop, the PRI Digital Conference will deliver an incisive programme spanning time zones, geographies, and of course the most critical themes for responsible investors in 2021.
The event's website and registrations will be launched at the end of April.
We are delighted to be offering a suite of digital sponsorship packages at this virtual conference. You can download a copy of the brochure below, for questions about the opportunities we are making available please contact the PRI Sponsorship Team.