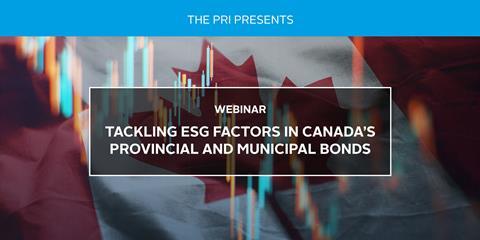 Date: Wednesday, 8 June 2022
Time: 17:00 - 18:00 BST
Platform: BrightTALK
This webinar will explore how investors in Canadian provincial and municipal bonds can assess and incorporate ESG factors in their investment decisions. It will discuss ESG topics specific to the country and similarities with other regional and local government bond markets. The audience will gain an understanding of the investor and the issuer perspective.
Confirmed speakers:
Saad Qazi, Senior Director, Associate Portfolio Manager, Canadian Fixed Income, Manulife Investment Management
Anthony Tia, City Treasurer, City of Vancouver
Bhavini Patel, CFA, Director, Sovereign and International Public Finance, S&P Global Ratings
Moderated by: Jasper Cox, Investment Practices Analyst, Fixed Income, PRI