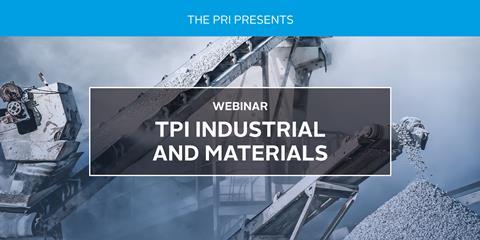 Date: Monday, 1 March 2021
Time: 14:00 - 15:00 GMT
Platform: BrightTALK
Join the TPI for a webinar on the Industrial and Materials sectors. The webinar will follow the publication of the Industrial and Materials report which covers companies in aluminium, cement, steel, paper, chemicals and diversified mining sectors. There will be a short introduction about the TPI and our methodology, followed by the presentation of the results. Participants will be able to put their questions to the researchers.


Confirmed speakers:
Beata Bienkowska, Deputy research and project lead for the Transition Pathway Initiative, Grantham Research Institute
Adam Matthews, Chair of Transition Pathway Initiative
Vitaliy Komar, Research Assistant to the Transition Pathway Initiative, Grantham Research Institute
Daniela da Costa-Bulthuis, Portfolio Manager, Robeco
Iancu Daramus, Senior Sustainability Analyst, Legal and General Investment Management