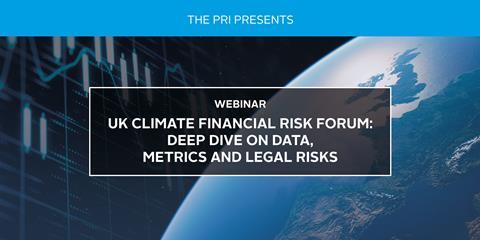 Date: Monday, 13 December 2021
Time: 14:30 - 15:45 GMT
Platform: BrightTALK
In the space of a few years, climate-related disclosure has moved from a voluntary initiative to a regulated one, that will take place across the globe at an industrial scale. In the UK, the Prudential Regulation Authority and the Financial Conduct Authority has established the UK Climate Financial Risk Forum (CFRF) to provide industry advice on current and emerging best practice.
Join us to hear the highlights from the Forum's second-year report, including a dashboard on data and metrics, managing legal risk as well as comparative analysis of what to expect from common law countries such as the US.
Confirmed speakers:
Kate Fowler, Manager, Senior Responsibility Analyst, the international business of Federated Hermes
Chris Dodwell, Head of Policy and Advocacy, Impax Asset Management
Vanessa Havard-Williams, Partner, Global Head of Environment & Climate Change, Linklaters
Dan Firger, Managing Director, Great Circle Capital Advisors
Moderated by: Jodi-Ann Wang, Climate Policy Analyst, PRI and Edward Baker, Head of Climate Policy, PRI