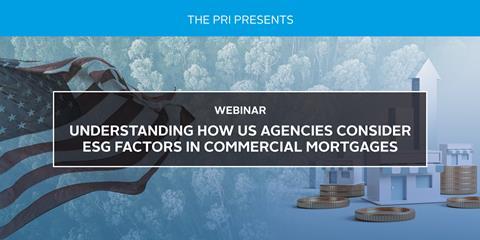 Date: Tuesday, 21 February 2023
Time: 17:00 - 18:00 GMT
Platform: BrightTalk
This series of two webinars will explore the US agencies' approach in incorporating ESG factors in their strategy, in order to enable a sustainable housing market. This second session will focus on Freddie Mac Multifamily's approach. Investors in loan-backed products will learn how the agency has built its framework over the years, as well as challenges encountered and future developments.
Introduction by: Sixtine Dubost, Senior Analyst, PRI
Luba Kim-Reynolds, Head of Multifamily Investor Relations & ESG Initiatives, Freddie Mac
Moderated by: Malea Figgins, Assistant Vice President, The TCW Group