Academic Network Conference 2018

The PRI is proud to collaborate with the University of California, Berkeley and the University of California, Davis for the tenth Academic Network Conference. We are delighted to announce the conference will again be part of PRI in Person, the largest global conference on responsible investment, and will be held on 11 September at the San Francisco Marriott Marquis.
Partnership opportunities
The Academic Network will be offering a suite of partnership packages. Each partnership offers organisations the opportunity to showcase commitment and associate themselves with expertise and research in responsible investment whilst gaining exposure to peers and thought leaders through branding, hosting networking engagements, supporting prizes and bursaries. For more details, please contact the Partnerships team at partnerships@unpri.org.
Economic inequality
The PRI is commissioning research on economic inequality to support and guide investors in how to respond. The project was launched with the discussion paper below from the Initiative for Responsible Investment at the Harvard Kennedy School, accompanied an international roundtable series held in Australia, Japan, Singapore, South Africa, the UK and the US.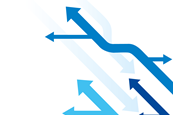 Recent research and discourse on inequality has suggested that economic inequality is growing, may have harmful effects on economic growth, may be a sign of unproductive economic activity, rent-seeking or economic instability and is becoming a concern in political and civil society.