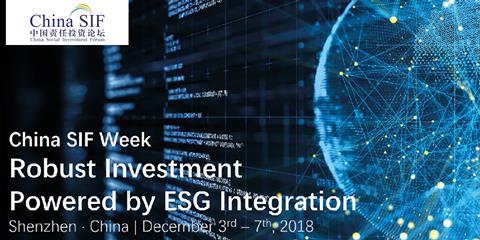 Date: 3-7 December 2018

Location: Shenzhen, China
The PRI is pleased to partner with China SIF Week taking place in Shenzhen from Dec 3rd to 7th. During recent years, China has seen an increase in market awareness for responsible investment and ESG integration, while infrastructure building is also well underway.
Over 300 participants are expected to come together to share their insights and experiences, including regulators, financial institutions, listed companies and research institutes in the annual conference.
China SIF Week includes the 6th China SIF Annual Conference, a full-day event on Dec 4th, as well as a series of seminars on selected subjects of responsible investment and green finance during the same week. Click here to view the tentative agenda.

If you have any question, please do not hesitate to contact contact@chinasif.org