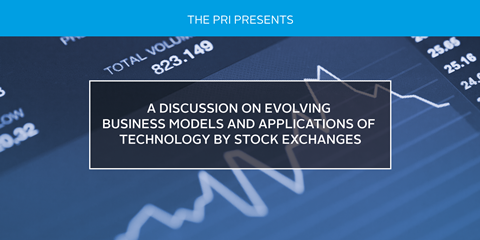 Date: Monday 10 September 2018
Time: 5:00 pm - 6:30 pm
Location: Bloomberg, 140 New Montgomery St., 22nd Floor, San Francisco, CA 94105
The PRI invites you to attend a unique event, hosted by Bloomberg at their West Coast Technology Hub.
Building on a discussion paper that will be released at this event, we will hear from a diverse array of speakers on the potential of new technologies and business strategies to create more resilient financial markets.
Speakers will debate issues such as high frequency trading, rebates, blockchain technology as well the ability of exchanges to support SME development and driving capital toward sustainable products, companies and projects. An informal reception will follow.
Space is limited so please RSVP here. Any questions, please email Danielle.Chesebrough@unpri.org.
The PRI would like to thank Bloomberg for hosting this event.