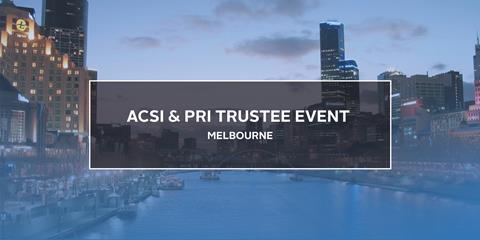 Date: Monday, 9 December 2019
Time: 4:00-6:30pm
Location: First State Super – Level 13, 15 William Street, Melbourne, Australia
Who is eligible to attend: Board and trustee members only

The PRI and ACSI are co-hosting an afternoon of knowledge-sharing, debate and networking between the PRI Board members and key stakeholders of the superannuation industry. The event will provide a valuable opportunity to hear from the PRI Board members about emerging regional and global responsible investment themes. The Trustee Event takes place before the PRI & UNEPFI Conference, 11 December.
The speakers will include:
Moderator: Louise Davidson AM, Chief Executive Officer, ACSI
Fiona Reynolds, CEO, PRI
Xander den Uyl, Trustee, ABP
Sharon Hendricks, Chair of the Board, CalSTRS
Hiromichi Mizuno, Executive Managing Director and Chief Investment Officer, Government Pension Investment Fund (Japan)
If you have any questions, please contact Sheela.Veerappan@unpri.org.
The PRI and ACSI would like to thank First State Super for hosting this event.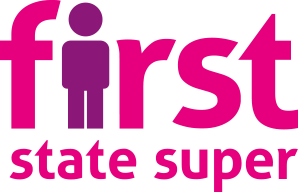 Venue
First State Super – Level 13, 15 William Street, Melbourne, Australia