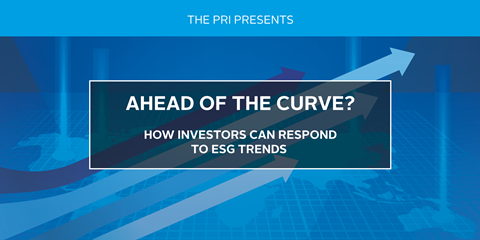 Date: Wednesday, 27 March 2019
Time: 08:30am - 3:30pm
Location: DWS, 60 Wall Street, 47th Floor, New York, NY 10005
Investors operate in an increasingly complex environment characterized by growing political instability, the global rise of populism and the increasingly visible impacts of climate change. These systemic risks create uncertainty for investors, which could jeopardize returns and impact long-term growth.
The event will explore some of the key ESG trends and how they connect, in particular to topics such as inequality, executive pay and incorporating the social dimension of the transition to a low-carbon economy.
Speakers will address ways investors can respond to these and actively engage both with regulators and investee companies. It will also be an opportunity for investors to share their views and existing practice on how to best tackle the challenges associated with these issues, and seize the opportunities by scaling up action.
Please note that in order to allow as many representatives to attend as possible, we may limit attendance to a maximum of 2 per organisation.

Registration for this event has now closed. If you would like to add your details to the waitlist, please email events@unpri.org.
Agenda
08:30
Registration and arrival refreshments
09:00
Welcome

Roelfien Kuijpers, Head of Responsible Investments & Strategic Relationships, DWS
09:10
PRI Chair address

Martin Skancke, Chair, PRI
09:30
Climate change and the just transition: a guide for investor action

John Adler, Director, New York City Mayor's Office of Pensions & Investments, and Chief Pension Investment Advisor
Vonda Brunsting, Program Manager, Initiative for Responsible Investment
10:00
Table discussion on how investors can support a just transition
10:45
Refreshment break
11:00
How investors respond to income inequality: examining executive compensation, labour relations and taxation

Michael Musuraca, Strategic Advisor on ESG and Labour at Blue Wolf Capital Partners LLC
11:30
Table discussion on how investors can coordinate actions to address macro issues such as inequality
12:15
Executive pay and incentives for ESG

Caroline Flammer, Associate Professor of Strategy & Innovation, Boston University
12:45
Networking lunch
13:30
What is the role of responsible investors and how can they make the most of their actions in a buffeting political climate?

Heather Slavkin Corzo, Senior Policy Advisor, US, PRI
14:00
What can investors expect from proxy season this year?

Georgina Marshall, Managing Director - Global Head of Research, ISS
Kyle R. Seeley, Corporate Governance and ESG Investment Officer, New York State Common Retirement Fund
14:30
Quant research – what is the effect of collaborative engagement and financial performance?

Katherine Ng, Head of Academic Research, PRI
15:00
Closing address & networking

Chris Fowle, Director of Americas, PRI
For more information or if you have any questions, please contact events@unpri.org.
The PRI would like to thank DWS for hosting this event.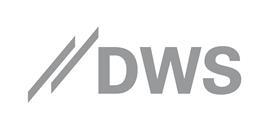 Venue
DWS, 60 Wall Street, 47th Floor, New York, NY 10005