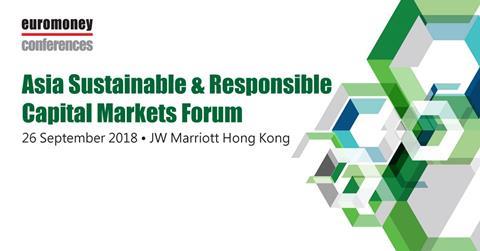 Date: Wednesday 26 September 2018

Time: 08:00 – 16:55

Location: JW Marriott, Hong Kong
Euromoney's Asia Sustainable & Responsible Capital Markets Forum 2018 is our newest event, bringing together experts from across the Asia Pacific region, and from Europe and North America, to grapple with the questions of how to accelerate the greening of Asia's capital markets.
The need for sustainable finance in Asia is vast. Globally, economic development and urbanisation between now and 2030 will require huge investment – estimated at $89tr. A huge proportion of this investment work is going to be done in Asia, which has many of the world's biggest and fastest growing economies.
It is vital therefore that sustainability considerations become central to the region's capital markets. That process has begun. Asian companies' sustainability ratings have begun to rise, showing that CEOs in the region are paying more attention. But there is still much to be done.
Visit the event website below for more information and to reserve your place.


This event is organised by Euromoney.