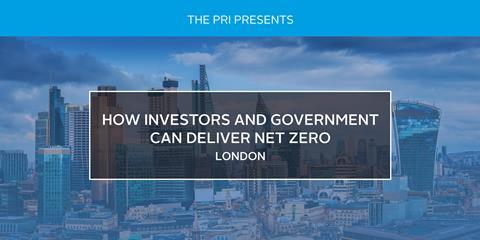 Save the Date: Wednesday, 18 March 2020
Time and Location: To be confirmed
The UK was the first major country in the world to commit to net zero carbon emissions. Now it is time for the new government to start making this commitment a reality.
Decarbonisation will touch every area of the UK economy - energy, transport, consumer goods, agriculture - and private finance will play a pivotal role in supporting this shift. To unlock this finance, government needs to provide near-term certainty of the policies that will help these sectors to transition.
Join policymakers and investors for a roundtable event where we will discuss the policies that will enable the government to unlock private finance to get the UK on track to meet its decarbonisation commitments.
To register your interest in this event, please click below.
For any questions, please reach out to Emmet McNamee at Emmet.mcnamee@unpri.org