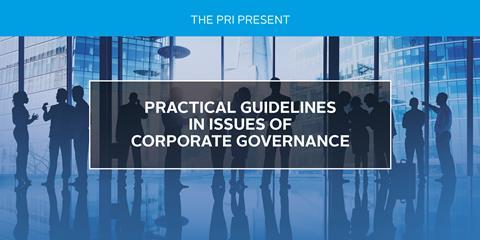 Date: 21 November 2018
Time: 08h30 - 16h00
Location: JSE, Sandton, Johannesburg, South Africa
PRI signatories in the region are invited to join us for a day-long event centred around practical guidelines for ensuring international best practice in issues of corporate governance from an investor perspective.
The event features a key note address by Prof. Mervyn King of the King Committee, as well as an international perspective on trends in corporate governance and an overview of PRI's work in the space, presented by PRI Director, Kris Douma.
Panels comprising local and international technical specialists will provide PRI signatories with an opportunity to engage on topical issues to learn and share learnings with respect to the vast array of corporate governance issues faced by investors today. Look forward to inputs and insights from experts in the space including IRCSA, UNGC, GRI, MSCI and more.

For any questions about the event, please contact Nicole Martens at nicole.martens@unpri.org
The PRI would like to thank JSE for hosting this event.