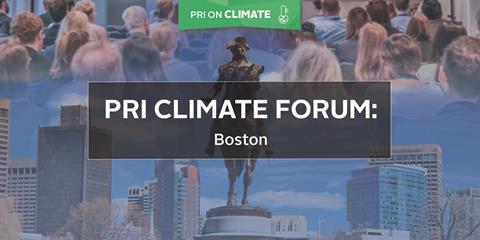 PRI signatories identify climate change as the most significant long term ESG trend to affect their portfolios.
The PRI Climate Forum: Boston is part of a new global series of climate events which will focus on key climate topics and practical advice for investors in the US.
This full-day event will feature brand-new content including Climate Scenario Analysis Tool, new asset owner guide on TCFD, a guide to investing in the low carbon transition, and new advice on how to engage companies on responsible climate lobbying activities. The full agenda will be released soon.
Date: 28 June 2018
Time: 9:30 - 18:00
Host: Fidelity Investments, Boston
If you have any questions about the event, please contact climate@unpri.org
The PRI would like to thank Fidelity Investments for hosting this event.