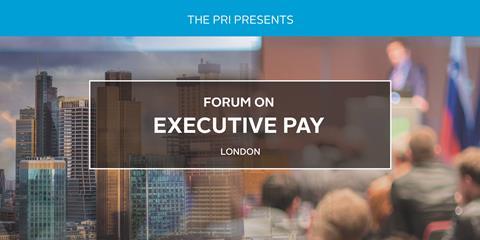 Date: Wednesday, 27 February 2019
Time: 10:00am - 13:00pm (registration from 9:30am)
Location: Presentation Room, Cicero Group, 10 Old Bailey, London, EC4M 7NG
The PRI is delighted to organise a half-day event on executive pay that will inform research that the PRI is commissioning on this topic. Leading academic researchers will be sharing insights and investors will join a workshop to share views on areas of relevance, including:
Short-termism and excessive risk-taking
Long-term value creation
Reliance on financial factors for determining pay
Corporate culture on sustainability and pay
Confirmed Speaker:
Professor Alex Edmans, Professor of Finance at London Business School and Academic Director of the Centre for Corporate Governance.
Please click here to download speaker biography.

For more information or if you have any questions, please contact vaishnavi.ravishankar@unpri.org.
The PRI would like to thank Cicero Group for hosting this event.
Venue
Presentation Room, Cicero Group, 10 Old Bailey, London, EC4M 7NG