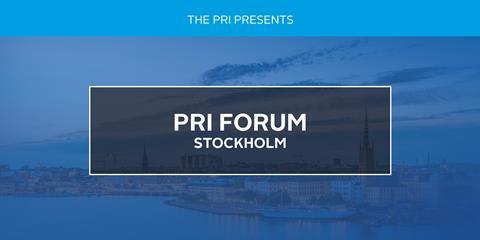 Save the Date: Tuesday, 4 February 2020
Location: Skandia, Lindhagensgatan 86, 106 55 Stockholm, Sweden
The PRI Forums, an all-new series of one-day events, will be coming to Stockholm in February 2020.
Carefully designed to inform and facilitate discussion on the responsible investment trends impacting the region, the Forum will provide a valuable update on the PRI's work and an opportunity for targeted knowledge-sharing between key stakeholders in the Nordic responsible investment community.
Draft agenda and details on how to register to follow.
If you have any questions, please contact events@unpri.org.
The PRI would like to thank Skandia for hosting this event.

Venue
Skandia, Lindhagensgatan 86, 106 55 Stockholm, Sweden