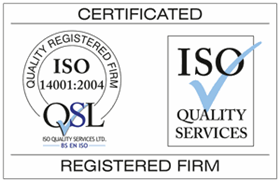 We acknowledge that our annual event, PRI in Person, has the potential to impact the environment and as such we have a duty to proactively manage this. We commit to doing this through identifying significant environmental impacts and putting processes in place to prevent, reduce and/or mitigate them in a practical manner.
We want to ensure we are achieving a measurable level of success in implementing a sustainable event and commit to regularly reviewing our progress.
The PRI is proud to have achieved certification to the ISO 14001:2004 Environmental Management Standard.
In 2016 we offset the emissions related to PRI in Person by investing in South Pole Group's climate protection project: Water waste treatment in Thailand. We are proud to have offset 2977 tonnes of CO2e. Click here to view the certificate.
Venue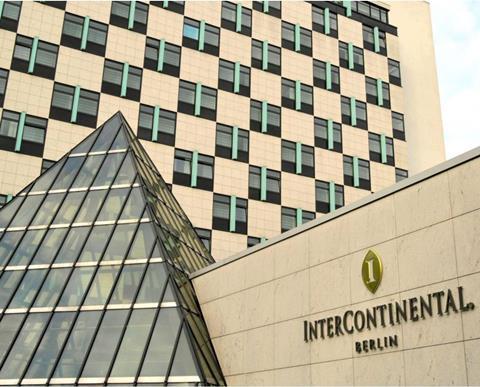 The InterContinental Berlin sits at Level 4, the highest level of certification, in the IHG Green Engage system - a sustainability tool that helps to minimise the hotel's impact on the local environment.
Through the IHG Green Engage system, the hotel has implemented measures to lower its energy and water consumption whilst managing its waste more effectively. Successful solutions implemented at the hotel include LED lighting, heat recovery systems, timing programmes for ventilation, motion sensors for lighting and aerators for water faucets. The hotel is powered solely by renewable energy sources including solar, wind and water, meaning no fossil fuels are burnt.
The InterContinental Berlin has seen a reduction in its CO2 emissions of 2,025 tonnes per year and through all of their innovations and sustainable measures implemented is saving 1,600,000 kWh per year, equivalent to €267,500.
Waste prevention is a priority, not only at the many big events it hosts, but in the daily routine of running the hotel. For unavoidable waste, the hotel has a comprehensive and effective recycling programme.
For the third year running, they have also achieved the highest level of Green Globe certification, which is recognised as the highest level of sustainability certification by leaders in green travel and responsible & eco tourism.
Click here to view the InterContinental's Sustainability Policy.
Conference
PRI in Person 2017 is again going paper-free to reduce our impact on the environment. As such there will be no paper delegate pack and exhibitors will be discouraged from providing paper handouts
We offer carbon credits to offset delegates' transportation to and from the conference venue and encourage all delegates whose organisations do not already carbon offset their travel to take advantage of this option
Through our ISO 14001 certification we have identified and maintain an environmental impacts/aspects register for the event
We will be using reusable or recyclable banners, carpets and furniture
The lanyards, badgeholders, conference pens and bags provided to delegates are sourced from recycled, sustainable materials (e.g. the Eco Friendly PET lanyards which are both recycled and recyclable).
Catering
After the success of previous years, all catering during the lunches and refreshment breaks will be fully vegetarian (Meat options will be available at the Networking Dinner and Welcome Reception)
Our venues will source from local suppliers wherever possible, with a focus on local, sustainable, seasonal produce
All tea and coffee served during the refreshments will be Fairtrade certified
We have done away with plastic water bottles, instead utilising filtered tap water in glass containers
No disposable plates/cups will be used by our caterers during any of the refreshments/meals/evening events.