Date: 12 June 2018 12:00 p.m. – 13 June 2018 6:00 p.m.
Location: The Waldorf Hilton, London, United Kingdom
The annual PEI Responsible Investment Forum returns to London this year, continuing its partnership with PRI. Now in its 9th year, it is the longest running Private Equity meeting focused on bringing together GPs and LPs to discuss ESG issues and market trends.
With over 50 speakers across the two days, a breadth of insight will be shared, showcasing perspectives from both LPs and GPs as to why ESG matters.
Speakers include:
Elizabeth Corley - Chair, Social Impact Implementation Taskforce and Senior Advisor, Allianz Global Investors
Lord Deben, Chairman, UK's independent Committee on Climate Change & Founder, Sancroft
Michael Pitts, Underwater Cameraman, Director of Photography, A Plastic Ocean
Martin Skancke, Chair, PRI
A limited number of complimentary passes are available for qualified investors and PRI signatories are entitled to a discounted rate.
Please visit the conference website to register and to see the agenda.
This event is organised by PEI in parternship with the PRI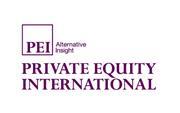 Venue
The Waldorf Hilton, London, United Kingdom