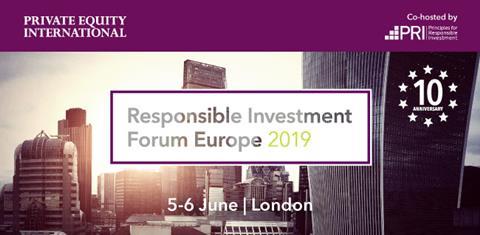 Date & Time: 08.30 am on 5 June to 2.00pm on 6 June
Location: Jumeirah Carlton Tower, 1 Cadogan Pl, Belgravia, London SW1X 9PY
In its 10th anniversary, the longest running Private Equity meeting focused on bringing together GPs and LPs to discuss ESG issues and market trends in alternatives will return in June. Attracting over 250 delegates from more than 30 countries, this event is not to be missed.
This Forum presents the perfect opportunity to discuss how far we have come on ESG in private equity, and how far we have to go.
Visit the PEI website for agenda and booking information. Please note that there preferred pricing on offer until Friday 12 April for both PRI signatories and General Delegates. PRI signatories are entitled to a discounted rate throughout the booking period, and qualified LPs are eligible for complimentary attendance.
Venue
Jumeirah Carlton Tower, 1 Cadogan Pl, Belgravia, London SW1X 9PY