Date: 8 October 2019
Time: 2:00PM - 7:20PM
Location: Shangri-La Hotel, Singapore
This year's theme: Empowering Sustainable Growth, shines a light on impactful investments by private equity. The inaugural SVCA conference brings together fresh perspectives and exclusive ESG and Impact investment insights from decision-makers and movers in the VC and PE industry. Highlights include unique case study presentations, practical due diligence issues and how to find value in values. The conference will take place before SVCA's flagship Gala Dinner for the first time, where C-level networking opportunities are doubled and aplenty. An event not to be missed, register today!
PRI signatories can receive discount rate for conference tickets, to request the PRI Promo Code please email james.robertson@unpri.org.
Organised by: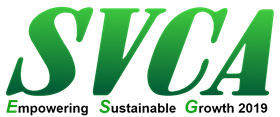 Venue
Shangri-La Hotel, Singapore