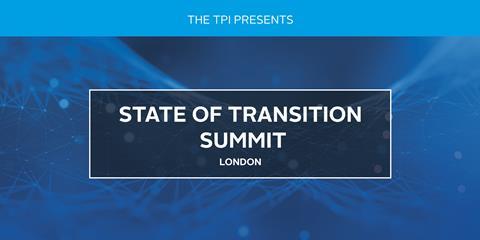 Date: Friday, 20 March 2020
Time: 9:30am - 13:30pm (Followed by networking drinks)
Location: The London Stock Exchange, 10 Paternoster Square, London, EC4M 7LS
We are delighted to announce the date of the third annual TPI State of Transition Summit, in partnership with our data partner FTSE Russell and the London School of Economics Grantham Research Institute. The Summit will be held in the morning of Friday, 20th March and conclude with a light buffet lunch.
Using TPI informed assessments, the Summit will once again convene to discuss the current state of the transition to a low carbon economy. The event will include a high-level overview of the transition to-date, provided by Prof. Simon Dietz of the London School of Economics, Grantham Research Institute on Climate Change and the Environment. Asset Owners will also be invited to participate in detailed discussions with C- Suite representatives from different industries who will be present. Finally, the views and opinions of attendees will be sought on the TPI's methodology to assess the Carbon Performance of the Mining Sector.
To register your interest in this event, please click below.
If you have any questions, please contact Joanne.lewis@unpri.org
Agenda*
9:00am
Registration and Coffee
9:30am
Welcome

Mr Clive Mather, Chair of the Church of England Pensions Board
Mr. Waqas Samad, CEO and LSEG director of information services, FTSE Russell
9:45am
Presentation of The State of Transition Report

Professor Simon Dietz, Director of Grantham Research Institute, London School of Economics
10:10am
Discussion
This session will include a discussion between representatives from:
10:45am
Scale, Impact and influence of TPI
In this session we will discuss:

Passive Investing – how TPI is informing index creation
Global Active Ownership – assessing the credibility of public corporate commitments and actions
Using TPI to Structure Manager Monitoring, Manager Selection & Risk Mitigation using TPI

11:45am
Coffee Break
12:00pm
Consultation on a TPI framework to Transition the Mining Sector

Presentation from TPI
Discussion Panel with CEOs invited from leading mining companies

1:15pm
TPI Next Steps and Closing Summary
1:30pm
Lunch
*Agenda subject to change.
Venue
The London Stock Exchange, 10 Paternoster Square, London, EC4M 7LS