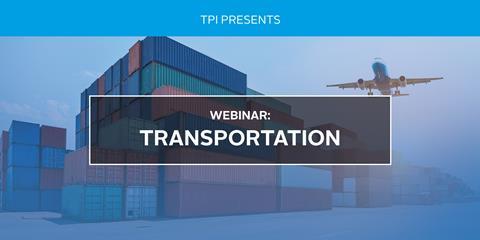 Date: Thursday, 12 December 2019
Time: 16:00pm GMT
The Transition Pathway Initiative (TPI) is an Asset Owner led initiative that was set up by the Church of England National Investing Bodies and the Environment Agency in 2017. It assesses how prepared companies in high carbon sectors are for the transition to a low carbon economy.
The TPI:
Evaluates the quality of companies' management of their greenhouse gas emissions and the risks and opportunities related to the transition to a low carbon economy.
Evaluates how companies planned or expected future carbon emissions compares to international targets and national pledges made in the Paris Agreement.
The TPI has analysed over 300 companies across, 14 high carbon sectors. This webinar will discuss the latest TPI release which covers the transportation section which looks at Airlines, Autos, and the new sector of Shipping. The discussion will cover a brief overview of the TPI, the methodology and the results from these sectors. There will also be a chance for some Q&A.
For more information, please contact joanne.lewis@unpri.org