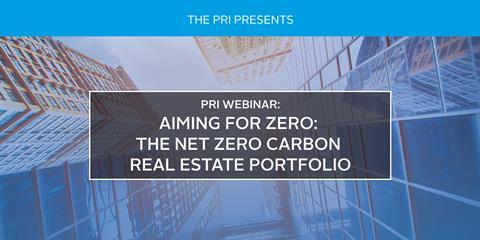 Date: Thursday 7 February 2019
Time: 9-9:45am GMT including Q&A

The PRI is hosting a webinar to explore the leadership being demonstrated by real estate investors, exemplified by those setting science-based and net zero carbon targets at the portfolio level. The webinar will probe the details of what it means in practice to set a climate change target for a whole real estate portfolio. This will include the different types of target, metrics and action plans for reaching the target.
The speakers are:
Nicole Bradford, Portfolio Head, Responsible Investment, Cbus
Christopher Botten, Programme Manager, Better Buildings Partnership
Richard Hamilton-Grey, Sustainability Manager, TH Real Estate
Jake Goodman, Manager, Real Assets, The PRI