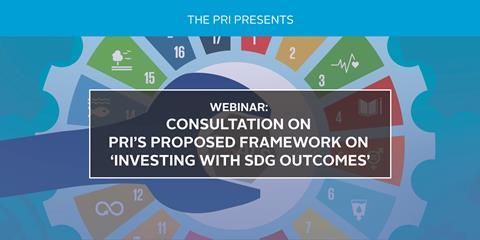 Date: Thursday, 19 March 2020
Time: 9:00am GMT
Join the PRI for a webinar on Thursday, 19th March at 9:00am GMT to explore how investors can contribute to the SDGs.
Investors can make substantial and systemic contributions to SDG outcomes. PRI signatories can play a unique role through seeking to increase positive outcomes and decrease negative outcomes from their investments. This webinar will take you through the key elements of a proposed framework for "Investing with SDG outcomes" and seek your feedback. The webinar is part of a wider consultation to take place through the PRI collaboration platform in March and April.
If you are unable to attend this webinar, there will be another one taking place on Wednesday, 18th of March at 04:00pm GMT. Click Here to register.