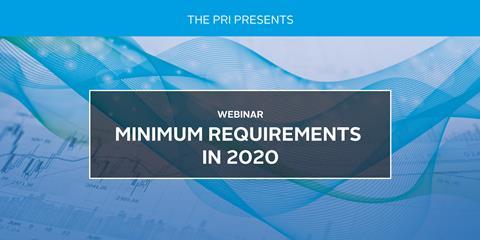 Date: Wednesday, 4 March 2020
Time: 16:00pm GMT
The PRI invites you to join this webinar on the 4th of March, to learn more about the minimum requirements that apply to all mandatory reporters in 2020. In time for the reporting deadline 31 March 2020, we will guide you through how you report on the minimum requirements in the Reporting Tool, provide guidance including the PRI resources available, and discuss the timeline for meeting the requirements.

You can read more about PRI's Minimum Requirements here.
Presenter:
Milja Norberg, Manager of Reporting & Assessment, PRI