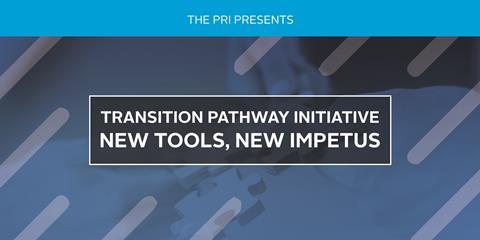 Date: 16 May 2018

Time: 3:00 pm – 4:00 pm (BST)
The Transition Pathway Initiative (TPI) is partnering with the PRI to ensure a stronger supporting infrastructure for the initiative. This webinar will explain the latest investor tools from TPI available to asset owners to help them incorporate climate change into their investment and engagement strategies.
Signatories will hear from:
Dr. Simon Dietz, Grantham Research Institute Director and TPI lead researcher
David Harris, FTSE Russell
Faith Ward, Co-Chair of TPI and representative of the Environment Agency Pension Fund (part of the Brunel Pensions Partnership)
Adam Matthews, Co-Chair of TPI and representative of the Church of England Pensions Board and Church Commissioners
TPI was launched at the London Stock Exchange in January 2017 as an asset owner led initiative that seeks to track the carbon performance and carbon management quality of companies in key carbon intensive sectors. To date 138 companies across 7 high impact sectors have been assessed with data provided by FTSE Russell and analysed by the London School of Economics Grantham Research Institute.
The TPI has attracted the support of asset owners and funds with over £6 trillion in Assets Under Management and is rapidly becoming the macro framework through which asset owners can assess companies transition to a low carbon economy. PRI will be providing a Secretariat to support the work of the TPI as well as providing opportunities for PRI signatories to access TPI analysis.