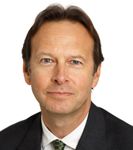 Graeme Griffiths
Graeme joined the PRI in 2016. He is jointly responsible for the PRI's global outreach and signatory relations strategy.
Graeme has over 30 years' professional experience in asset management and corporate finance. He was previously a senior member of the quality growth equities investment team at Vontobel Asset Management, prior to which he was a senior portfolio manager and head of currency overlay in the value equities team at Alliance Bernstein. Graeme was also a partner and head of European M&A at KPMG Corporate Finance, before which he was one of the founding members of the M&A advisory team at J.P. Morgan, where he worked for 16 years in London, Hong Kong, Tokyo and New York.
Graeme hold a BSc in Economics from LSE and an MSc in Management (Sloan Fellowship) with distinction from London Business School. He is a CAIA Charter Holder. He also serves as a business mentor for The Prince's Trust and as a member of London Business School's International Alumni Council. He has also served as an EU Trustee and as a non-executive director of Quebec Cartier Mining.