Case study by Sycomore Asset Management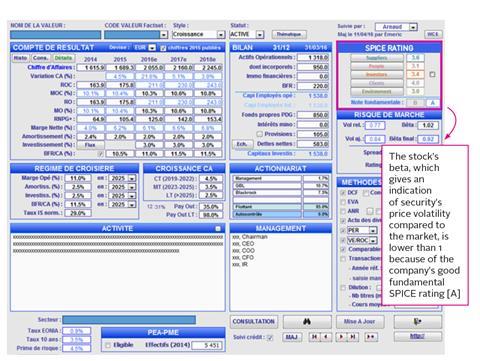 SYCOVALO is our proprietary centralised database and valuation tool. Used by our 15 investment professionals to make investment decisions, it enables us to easily:
access companies' key financial and ESG data;
screen investment universes;
define target prices using multiple valuation methods;
log company- or sector-specific news and controversies.
SYCOVALO also provides a robust valuation framework, where entry and exit prices are systematically determined to ensure disciplined portfolio construction.
In 2015, the team logged close to 1,700 contacts with companies in the database, including 150 on-site visits, covering both financial and ESG topics.
By combining financial and ESG information, it ensures that our analysts and managers review ESG factors whenever they assess a company.
Download the full report
A practical guide to ESG integration for equity investing

September 2016