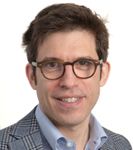 Lorenzo Saà
Lorenzo joined the PRI in 2009. He is co-responsible for the PRI's global outreach and signatory relations strategy. Prior to his current role, Lorenzo led the Implementation Support, Investor Engagements and Reporting and Assessment teams.
Before joining the PRI, he held project manager and financial analyst roles at UniCredit and MicroRate, overseeing microfinance initiatives and advising on responsible investments. He also served as an independent consultant for development organisations such as the World Bank and the International Fund for Agricultural Development (IFAD).
He holds a BA in Business and Economics from the Università Cattolica, Milan, and a joint MBA/Masters in International Public Policy from SDA Bocconi, Milan and SAIS – Johns Hopkins, Washington, D.C.