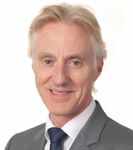 Mark Blair
Mark joined the PRI in July 2010. He oversees the PRI's finances, including its commercial fundraising efforts, and internal technology systems.
For many years Mark was Chief Finance Officer of General Atlantic (the business arm of the Atlantic Philanthropies) in the UK and also CEO of a luxury goods division within the group. Mark began his professional career as an investment analyst in the City before becoming a Chartered Management Accountant. He has since combined several international Managing and Finance Director roles, predominantly in fashion, leisure, retail and online.
Mark is involved with Child's i Foundation, a charity dealing with baby abandonment in Uganda, which was set up in 2009.