Introducing the topic of responsible investment is a vital part of the PRI's ongoing outreach. Our mission is to create a sustainable global financial system, and we are keen to let audiences hear our voice.
The PRI boasts a global network of responsible investment expertise that can add value to your event, reinforce key messages and enhance your brand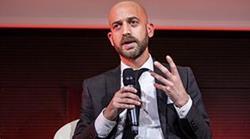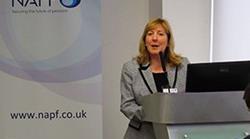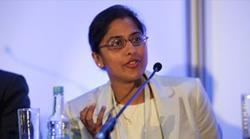 If you would like to invite a PRI speaker to your conference or event, please make contact as early in your preparations as possible. Please fill in the Speaker request form and send it to us along with a draft agenda and list of participants (where possible). The more information you are able to provide, the better we'll be able to match a speaker to your needs.
To further equality of opportunity between men and women, and to pursue the inherent value in bringing a wider range of perspectives to debates around responsible investment, the PRI pledges not to participate in or organise panels comprised only of men. For more details, see our Gender equality and diversity (conferences and events) statement.
"We were lucky to have PRI representatives on our ESG panel at SuperInvestor SF. The PRI brings a deep knowledge of limited partner ESG expectations and general partner best practices. Many in attendance, including our firm, were excited to hear more about the recent release of their LP ESG due diligence questionnaire, which has been met with significant praise."
"We were ecstatic to have the UN-Supported Principles for Responsible Investment as a speaker on our 'Investment Ecosystems' panel. The PRI did an absolutely fantastic job breaking the investment process down and particularly correcting the myth that responsible investing requires sacrificing returns. Our panel would not have been nearly as in depth or successful if the PRI had not participated."
Your organisation continues to be on the forefront of advancing communications amongst companies and investors and we applaud your efforts.

Dr. Carolyn Kay Brancato, Director, Governance Academy, Council Director, Governance Council, Europe Founder, Governance Center and Directors' Institute, The Conference Board
Downloads
PDF, Size 0.2 mb

PDF, Size 0.2 mb