The spirit of the Paris Agreement was renewed this week on the second anniversary of its launch.
Speaking at both the One Planet Summit conference, hosted by the French President, and Climate Finance Day, governments, businesses, the finance sector and PRI signatories stepped up to the mark in the fight against climate change.
Game-changing actions announced included:
Along with AIGCC, Ceres, IGCC and IIGCC, we launched Climate Action 100+ where over 200 institutional investors representing over US$26 trillion have united to engage 100 top greenhouse gas emitting companies. CalPERS was inspired to develop Climate Action 100+ following the launch of the PRI Montreal Pledge in 2014. The goal of the initiative is to meet the Paris climate accord target of reducing carbon emissions by 80 percent by 2050.
New low-carbon investment: AXA Group will quadruple low-carbon investments to €12 billion and divest €3 billion from coal by 2020. This follows on from Christiana Figueres' challenge to PRI signatories to make new low-carbon investments.
TCFD recommendations: France and Sweden will implement the TCFD recommendations, something the PRI had called for. FSB Chair, Governor Mark Carney, announced over 200 companies (US$6 trillion) supported the recommendations. Many PRI signatories made formal supporting statements for the recommendations.
Portfolio Decarbonization Coalition: support grew to over US$1 trillion, with new members.
Fossil fuel free: Storebrand will launch a US$1.3 billion fossil fuel free bond programme.
Developing countries: BNP Paribas and UNEP will raise US$10 billion for developing countries by 2025.
Public finance: the EU announced €9 billion in climate finance by 2020.
The World Bank: Will no longer finance upstream oil and gas after 2019, and starting next year will report total net GHG emissions from investment projects financed.
Powering past coal: A new alliance for clean power led by the UK and Canada grew its support base to include California and over 20 companies and investors.
Caribbean leaders launched a "climate smart zone" with US$8 billion for energy and infrastructure resilience in the Caribbean.
China: every company will disclose on environmental impacts by 2020, with China's national carbon pricing scheme due to go live in a few days and new commitments from Mexico.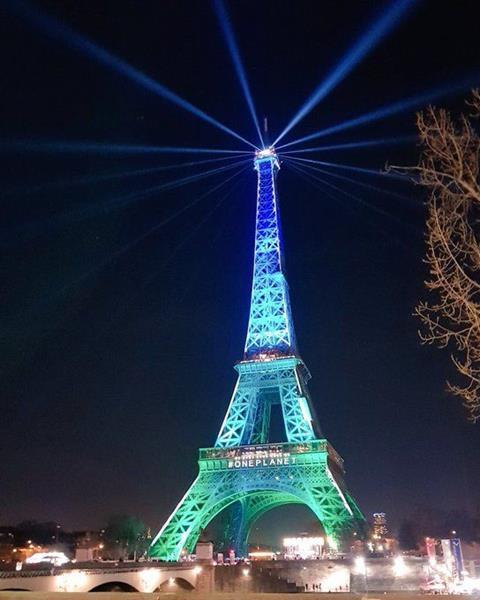 The PRI and our signatories worked with the French government closely and contributed actively to the success of the week. As well as launching Climate Action 100+, we partnered on a dedicated Climate Finance Day and a CDC-hosted investor event, Engaging for Climate, to share good practice. We also spoke about a PRI-Baker McKenzie France report to support investors and companies in moving beyond Article 173 to implement the TCFD recommendations.
Key takeaways
Finance for climate is on the global policy agenda. The UNFCCC Executive Secretary highlighted that while 170 nations have ratified the Paris Agreement, financing is needed for the transformation to a low-carbon economy. The UN Secretary General called for pension funds and the whole of the investment chain to step up, and for green finance. A new network for sustainable financial centres was launched involving Paris, London, Toronto and Casablanca among others.
Resilience and adaptation to a changing climate are growing priorities, with financing needed. The issue was brought to life by 12-year old Timoci from Fiji taking the microphone to ask world leaders: "What can you do to help children like me…who are the victims of climate change?"
Action by US states reignited a "can do spirit." Arnold Schwarzenegger declared that the only one out of the Paris Agreement was President Trump, and that real actions could and were being taken without the federal government by US states, cities and business.
Our conclusion
While emissions have gone up this year, and President Macron described us as in a "war against time," the One Planet Summit outcomes show the stubborn optimism needed for the climate challenge.
In 2018, the PRI will provide practical opportunities for signatories around the world to step up.
We will collaborate with those leading on climate and green finance to advance further, including China, California and France. We will provide opportunities for signatories to engage with companies on transition, drive TCFD implementation, pilot climate reporting and press governments to deliver to us and show ambition.