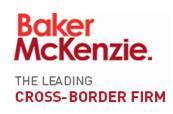 The PRI and global law firm Baker McKenzie today announced the release of a market review, which provides guidance on how the TCFD recommendations can be implemented in Australia.
It follows on from a series of market reviews already conducted across Brazil, Canada, the EU, Japan, the United Kingdom, the USA and France.
In June 2017, the industry-led FSB Taskforce on Climate-related Financial Disclosures (TCFD) released its final recommendations. These provide a framework for financial disclosures by companies and investors, guidance for sectors and uses of scenario analysis. Globally, nearly 400 investors representing US$22 trillion in assets under management have publicly called on the G20 to support the Paris Agreement, drive investment into the low-carbon transition and support the TCFD.
Given its dependence on coal exports, Australia is highly exposed to carbon risk. The country also faces potential significant environmental and economic impacts from climate change, including risks to its agriculture and tourism sectors.
Australia has a pension market with one of the highest growth rates of pension fund assets in the world. However, despite this growth, the legal framework for investment decision making has not changed dramatically over recent years.
In August 2017, a report by Market Forces, an affiliate project of environmental group Friends of the Earth, found that the US$2.3 trillion superannuation industry is "so woeful in its disclosure of climate risk that trustees could be in breach of their legal duties."
The report noted that only 18 out of the 100 biggest super funds in Australia have adequate disclosure of climate risk, thereby putting billions of pounds of investor savings at risk. The funds that are disclosing on climate risks include large players such as retail funds AMP and BTFG and industry funds AustralianSuper, UniSuper, Sunsuper and HESTA.
"As companies and investors look to implement the TFCD here in Australia, clear regulatory guidance will support businesses in navigating the suite of disclosure laws, corporate regulations and voluntary codes in implementing the TCFD recommendations" said Martijn Wilder AM, head of Baker McKenzie's global climate change law practice.
"There is widespread recognition of the increasing expectation to disclose, but significant uncertainty as to the best way to undertake this in practice."
The PRI/Baker McKenzie Australia Review considers how the TCFD's voluntary recommendations integrate into, and align with, existing regulation and soft law in Australia. Specifically, the review considers: private sector disclosure regulation and guidance for various kinds of companies; and climate change and disclosure-related aspects of superannuation/pension fund regulation.
"Increased regulatory activity around fossil fuels, combined with pressure from investors, means that companies will increasingly be under pressure to disclosure information on their climate risk exposure and how this risks is being managed," said Fiona Reynolds, CEO of the Principles for Responsible Investment (PRI).
"We strongly urge the Australian government to endorse the TCFD recommendations and implement legislation that would require companies to disclose climate risk."
In addition to endorsement of the TCFD recommendations by the Australian government, the report also recommends that the ASX develop guidance for implementing TCFD.
Regulators can play a further role. The report suggests that the Australian Prudential Regulation Authority (APRA) update SPS 530 (Investment Governance) to clarify to superannuation funds that climate risks may be material to risk and return analysis.
Additionally, the Financial Services Council (FSC) should continue working with Australian asset managers to strengthen stewardship expectations including TCFD implementation.
Finally, the Australian Securities and Investments Commission (ASIC) should review guidance to directors on climate risk and monitor the quality of climate risk disclosure.
For more information, please contact:
Joy Frascinella
Head of PR
The Principles for Responsible Investment (PRI)
T: +44(0)207 714 3143, M +44(0)7415725244