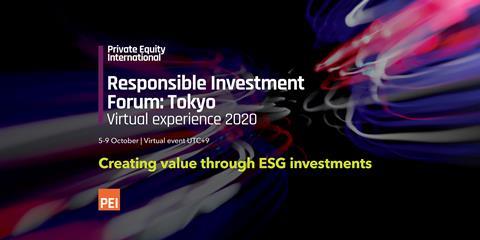 Date: 5 - 9 October 2020
Virtual event - JST/UTC+9
The PRI is pleased to support the inaugural PEI Responsible Investment Forum: Tokyo which will run virtually on 7 October 2020, bringing together Japan's leading institutional investors with fund managers, to discuss the latest ESG trends and effective implementations to create value for private equity portfolios.
The virtual experience offers limitless cross-border access to the private equity's most influential community and 5 days' unlimited virtual private meeting with the leading LPs and top fund managers from 5-9 October 2020.
For further information and to register please click on the link below.