Few governments articulate the role that investors are expected to play in sustainable economies.
As thousands of individual environmental or social protection regulations exist around the world, this analysis focussed on those with an investment component. This meant we excluded most of the highest profile government sustainability commitments because few articulate the role investors are expected to play. Correspondingly, few of the investment-focussed policy instruments we analysed were clearly linked to specific sustainability objectives.
While some of the policymakers we interviewed were clear that the financial system could play a role in sustainable economies, few were more specific. This failure to articulate the role of the financial system in sustainable development has consequences:
It gives the impression that sustainability and financial markets are unconnected and that ESG issues are financially irrelevant.
It leads to regulatory confusion, with responsible investment policy unaligned with prudential or securities regulation.
Financial system actors and governments can't be held to account for whether the financial system is contributing to progress – or undermining it.
There are signs that this is beginning to change.
In August 2016, China launched Guidelines on Establishing the Green Financial System with the Governor of the People's Bank of China providing a clear articulation of the link between finance and ESG, commenting that "establishing a green finance system has become a national strategy."
France's Energy Transition Law has identified failure to adapt to climate change as a major market failure. It sets out a broad action plan for transitioning to a low-carbon economy – including a requirement for institutional investors to disclose how they are contributing to national carbon targets.
In September 2016, the European Union announced that it will develop a sustainable finance strategy for European capital markets. Building from a call for evidence on the state of sustainable investment, the strategy will identify policy measures to ensure that the financial system supports growth in a way that is sustainable, building on the EU 2020 targets and the EU's commitments to the COP21 agenda and the SDGs.
EU High-Level Expert Group on Sustainable Finance
Launched in 2016 as part of the EU's flagship Capital Markets Union programme, the expert group will develop a policy roadmap to align Europe's capital markets with sustainability objectives, including the COP21 climate agreement and the SDGs. The action plan will identify ways to drive public and private capital towards sustainable investment and action that financial institutions and supervisors should take to protect the stability of the financial system from sustainability risks.
While it is too early to assess the impact of these initiatives, it shows that some policymakers are strengthening their commitment to supporting sustainable finance.
"The Climate Change Law in 2012, which was updated in 2014 to mandate emissions disclosure, has set the government objective of driving renewable energy. The Ministry of the Environment is developing a national environmental investment plan, in which the financial sector will play a role."

Eduardo Piquero, Director, MÉXICO2, BMV Group
Much existing regulation takes the fundamental features of the financial system as given.
Even with the massive new capital flows required by domestic and international commitments like the SDGs and COP21 agenda, progress could be undermined by the rest of the market. Capital markets as they currently function have an enormous influence on environmental and social outcomes.
Through provision of capital, investors support industries to operate and grow. Through stewardship and the market signals they send, they influence the time horizon and material issues that boards consider. To paraphrase a finding of the UNEP Inquiry, they take the fundamental features of the financial system as a given.
Many regulations fail to send a strong enough signal and position responsible investment as a voluntary activity, or conflate financially material ESG issues with beneficiary preferences. Their key tool is disclosure, an indirect way of achieving any specific outcome. Without the incentives, they won't create the kind of wholesale change needed in market practice.
"While policymakers have not set broad sustainable development objectives for the financial sector, they have advanced frameworks for specific areas, such as renewable energy. Similarly, the awareness of responsible investment across the market is low, but for specific sectors, like renewables, real estate, ports, roads, etc., it is advanced."

Dr. Archana Hingorani, CEO & Executive Director, IL&FS Investment Managers Limited
"We've seen growth in soft, often self-regulation (i.e. codes, principles and guidance-based regulation). However, in some countries where you have a lack of demand from asset owners calling for ESG investment, you may need additional incentives and perhaps a clarification of the law."

Hans Christoph Hirt, Executive Director and Board Member, Hermes EOS
MSCI and MSCI ESG Research contributed data and ratings information to this report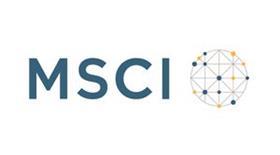 Global guide to responsible investment regulation
1

2

3

4

Currently reading

Connecting sustainability policy and investment policy

5

6

7

8